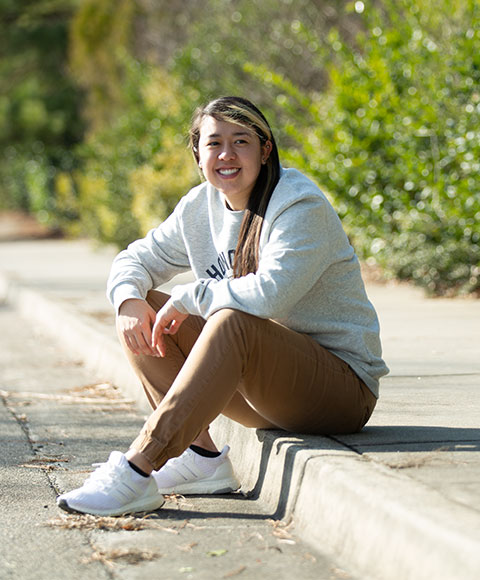 Avery is one of our rock star Events Photographers, so she spends her days traveling to schools all over the state to capture amazing shots of high school students. As a high school student, Avery competed in several sports- from wrestling to soccer. She began on her path as a professional athlete by competing in college soccer and rowing. But, in 2013, a series of injuries brought her career as an athlete to a grinding halt. "[I was] lost. All I ever did was play sports growing up and when my career didn't end on my terms, I didn't know how to handle it." For professional athletes, career defining moments like this can often crush ambition, often for the rest of their lives. During this time, when many withdraw and lose direction, Avery found a new way to engage with sports- Photography! She began sports photography for the Rowing team, and was later recruited to professionally photograph the Soccer team for UCF as well. She persevered and found a way to stay "on-field" while she pursued her degree in Environmental Science.
Avery found Cady when she moved home after college and wanted to continue refining her photography skills. Her previous work with sports photography has helped make her one of our best candid photographers. However, she has worked hard to learn the science of lights and posing that is required for school photography. Her favorite time at Cady so far is the time she recently spent with Mr.Fred, a retired school security guard, during a hectic shoot. Mr. Fred went out his way to ask her about her day. He knew the kids he spoke to by name, and they knew him well. Avery enjoyed him so much that she even put a tux on him and took his "Senior" portrait.
Avery is gaining ground in her portraiture, but candid sports photography remains her favorite. She is often recognized at high schools from photographing and cheering on her little brother who wrestles. She hopes to use her experience at Cady to merge her degree and her new love by becoming a Conservation Photographer. Avery's perseverance and intentionality make her one of our best assets!
---
---