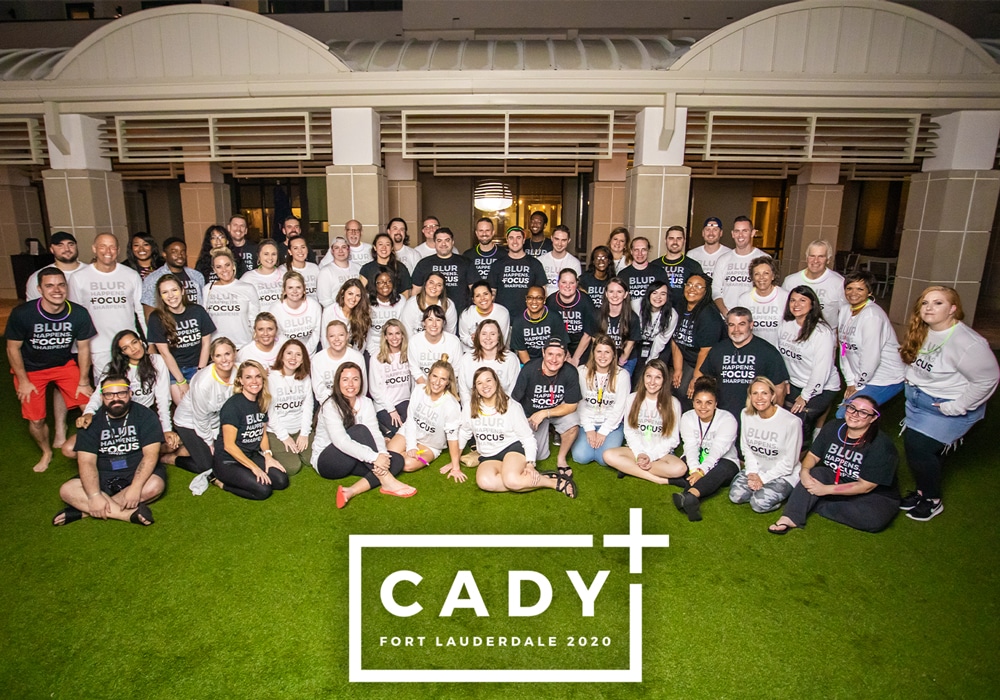 The past year was one for the books! We expanded to the Tampa area and are so excited to help capture the memories of so many new students.
This year at Cady+, the overall goal is to focus on our customers, ensuring each has a flawless experience. We are here to make you look good and make your lives easier.
The event started with College Football Gameday star, David Pollack, who taught us that focusing on our end goal is most important. There was even a surprise visit from Disney legend, Louie Gravance. With his help, we got to laugh and find our service superpower!
No Cady event would be complete without a little fun! We got to eat a lot of great food, played some glow in the dark beach volleyball, and celebrated each other with an amazing awards banquet.
This year is going to be epic!
[rl_gallery id="11926″]
---
You might also like
---
---