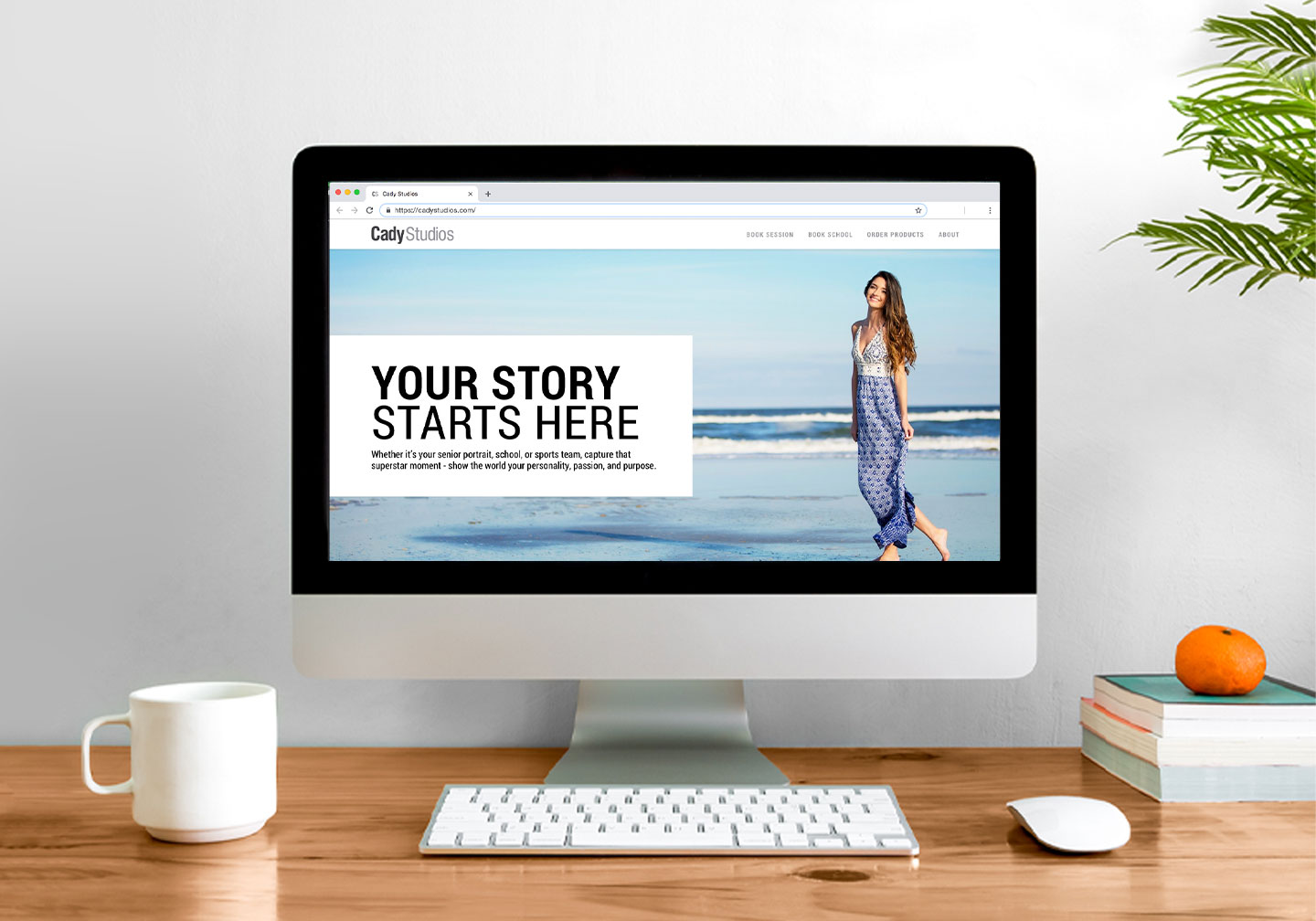 Our new website will work to provide information on our photographers, clarity on our products and processes, and an inside look at Cady Studios.
Each month, we will have additional blog posts that will show every piece of our company, will have helpful hints for your upcoming session, and our current focuses. We want to share with our team, our customers, and our community all of the areas that Cady is focusing on and how we are impacting the lives of each teen and family we touch.
Since Cady Studios formed, over 20 years ago, we have been looking to change an industry where school photography companies often take advantage of a captive audience and provide a mediocre photography experience at best. Our goal? To stand out in the crowd, be an industry disruptor and set the standard for what consumers should expect from a school photography company. Through our focuses on celebrating our team members and inspiring their creativity through their art, we produce high-quality photos that tell the story of every senior who comes into our studios.
Our photographers strive to capture the details of every individual through their photographs. Each person we see is the most special person to someone and we have the privilege of being able to create permanent memories of amazing moments in their lives through our photographs. These days, everyone has a camera in their hand, but the beauty in our photography comes from the ability of our photographers to capture something meaningful from a single moment and share that story via images.
While our team members might be called photographers, what they really are are storytellers. When a senior finishes their session with us, we hope that we have captured their true self and that they are proud of the young adult that they have become.
My role is to deliver the passion I feel inside of me to each member of the Cady Studios family, to inspire their creativity, celebrate their achievements, encourage them to make a difference, and help them to focus on the small things that set us apart from our competitors. By focusing on these five core values Cady Studios looks to become the premier high school photography company in the nation. We will continue to push the limits of what school photography is, we will be the innovators of cutting-edge products and experiences for students, parents, and schools. We hope that every senior that leaves our studios, leaves knowing that they have just had the best beginning to what will be their final year in high school and the start of the next chapter in their lives.
Josh Cady, President
---
You might also like
---
---