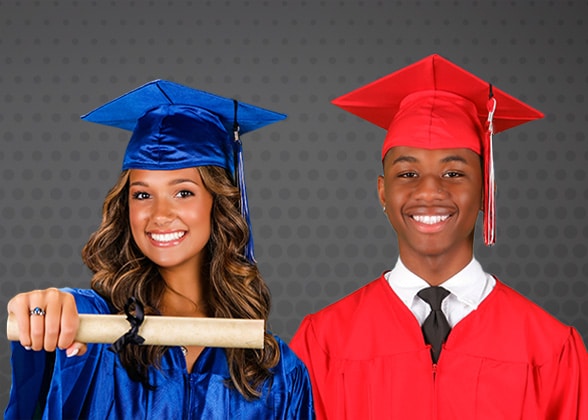 This is a very common question! What do you wear underneath your Cap & Gown for your graduation photo?
Your Cap & Gown photo will be taken during your senior photo session. For your convenience, CADY will have the caps, gowns, and stoles for your school ready for you for your portraits.
What do you need to bring along?
If you are wearing a drape, bring a spaghetti strap/strapless tank top to wear underneath.
If you are wearing one of our CADY tuxs, bring a white undershirt to wear underneath.
The photo will not be full body so your preferred below the waist-wear is up to you!
For more outfit tips for your senior photo session, click here
---
You might also like
---
---