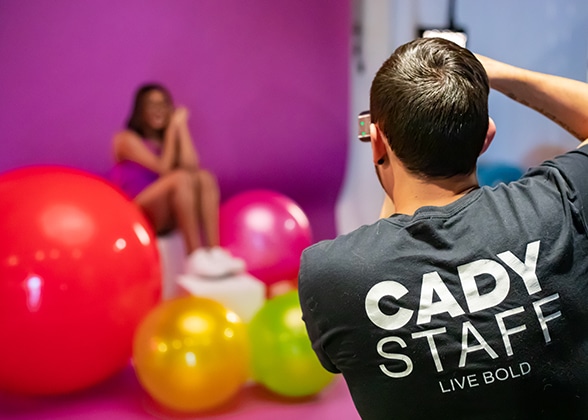 Simply put, the CADY in-studio set-up is one that we can't fully replicate in your school's gym. Here are just a few benefits that await you at a CADY studio location near you!
1. A RESERVED TIME
Booking early in-studio means optimal Saturday slots, less waiting, time for reshoots (if needed), and less yearbook stress.
2. YEARBOOK PHOTO
Schedule your session before school starts to ensure your school doesn't choose a photo for you or worse leave you out of your senior yearbook.
3. 3-D SETS
From plant-based living walls to shadow effects to bright candy-colored sets, there's a backdrop that matches your style and personality.
4. OUTDOOR SCENES
Depending on where you live, you have options for natural lighting from just outside the studio to your favorite spot, be it the beach or city.
5. FRIENDS & FAMILY
Bring your family and best friends to our studio for your session to remember this time with frame-worthy photos.
6. PETS
Your pets are family too and are welcome at our studios! You've all grown up together and should all be included in your session.
DISCLAIMER:
*Certain session types and scenes are only available at a CADY studio near you.
**Pricing includes your one-time sitting fee. Session times and rates also vary based on your selected scenes. Most Popular or Elite Sessions include complimentary retouching on all images. Proofs and packages are not included in this fee and can be purchased separately at a later date.
---
You might also like
---
---